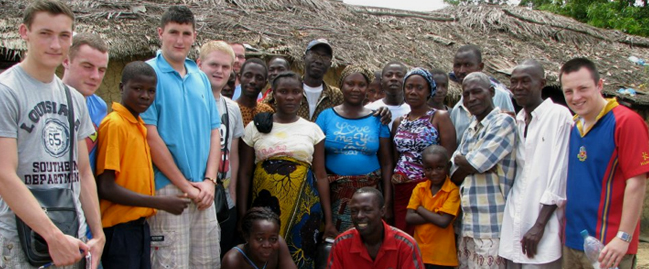 The Developing World Immersion Programme is an initiative of the Christian Brothers that encourages schools in the Edmund Rice Network in Europe to connect with Christian Brother communities and projects in the Developing World.
A Student Immersion experience is not designed to be a 'poverty relief mission'. Of course, it is true that potential destinations will have great economic and social need, but to expect a small group of inexperienced senior students to change the world in 2 weeks is clearly unrealistic.
The true purpose of Immersion is "not to change Africa, but to let Africa change you"
Students and their schools will be encouraged to examine their places within the global community, and to look within themselves in an attempt to make sense of their emotional and spiritual selves. Practically, an Immersion experience is intended to fully expose candidates to the social and cultural realities of another continent. The emphasis is on experiencing diverse aspects of the community in which they are 'immersed', including work, domestic life, education, social outreach, poverty, recreation and religion. However, in order to balance this breadth of experience, groups will be asked to focus upon specific projects for at least 4 days of their trip.